IBT: Best IELTS Coaching Institute in Barnala
The International English Language Testing System, or IELTS, as it is popularly called, is an English Language proficiency test that is required to be taken by non-native students so as to study in the countries where the medium of instruction is English. IELTS is accepted by universities in UK, Australia, New Zealand, and Canada. It has become a mandatory test for those who want to study in Australia. One cannot be granted an Australian Student Visa without having IELTS Score. All the other study destinations demand either TOEFL or IELTS. IELTS tests four pertinent skills which are Listening, Speaking, Reading, and Writing. These skills are highly required for effective communication. To score 7+band one needs to join IBT, India's No.1 IELTS Institute in having a presence across India for their results, students come from various parts of India to get 7+band score.

IELTS Test is available in two test verticles
Academic: Academic is for those who want to apply for higher education or professional registration abroad.
General Training: General Training is for those who wish to migrate or apply for secondary education, training programs, and work experience in an English-speaking environment abroad.
Module Overview: This test examines 4 skills, which include -
Listening

Speaking

Reading

Writing
| | |
| --- | --- |
| Vocabulary Building | Hesitation Removal |
| Fluent Conversation | Pronunciation Improvement |
| Group Discussions | Newspaper Reading |
| Motivational Video Lectures | Audio/Video Clips with Tapescripts |
| | |
| --- | --- |
| Small Batch Size | Multiple Cabin Speaking |
| Smart Class Rooms | Level Based Learning |
| Frequent Doubt Sessions | Scheduled Course Material |
| Personal Attention | Certified & Experienced Faculty |
| | | |
| --- | --- | --- |
| | | |
| Front Desk View | PTE & Listening Lab | Smart Classrooms |
Approximately 30 minutes + 10 minutes transfer time.

The test is divided into four sections. It contains a total of 40 questions.

Students get a question booklet in which the questions are printed. The tape is then played and students write answers simultaneously while the tape goes on.

Students get time to look at the questions before the listening starts and check their work at the end of each section.
Discourse Types
NOTE: As the listening test progresses, the recording becomes more difficult. It does not mean that it becomes faster rather it becomes complex progressively and tests all the listening skills of the candidate.
Reading
There are two formats - ACADEMIC and GENERAL TRAINING.

A student gets 60 minutes total and no extra time is given for the 40 questions.
ACADEMIC READING
| Sections | No. of questions |
| --- | --- |
| Reading Passage 1 | 13 – 14 |
| Reading Passage 2 | 13 – 14 |
| Reading Passage 3 | 12 – 13 |
| Total | 40 |
Reading passages are based on research, case studies, and biography, These are argumentative. These are taken from journals, textbooks or web sites. It progressively becomes difficult.
GENERAL TRAINING READING
| Sections | No. of items |
| --- | --- |
| Section 1 | 13 – 14 |
| Section 2 | 13 – 14 |
| Section 3 | 13 – 14 |
| Total | 40 |
Writing
Passages are taken from newspapers, magazines, catalogs, and web sites. At least one section contains the detailed argumentative text.
Two Formats ACADEMIC and GENERAL TRAINING
60 minutes and no extra time.

Two tasks in writing

In Task 1, 150 words are required minimum and in Task 2, 250 words are required.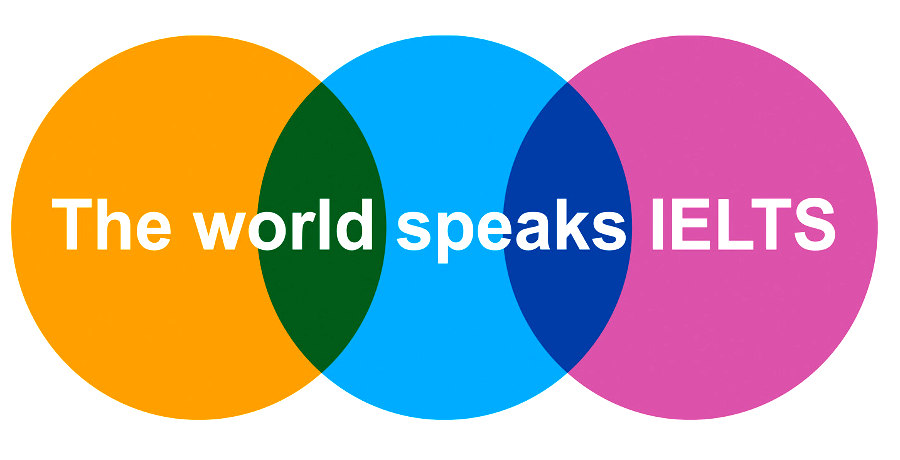 ACADEMIC WRITING
Task 1: A Bar Chart, Pie Chart, Line Graph, Table, Flow Chart or a process or a combination of more than one chart containing figures and details.
Task 2: An essay topic is a specific topic about specific research areas such as environment, pollution, education, science and research, technology, etc.

GENERAL TRAINING
Task 1: a short letter – formal, informal or semiformal style
Task 2: an essay topic about day to day life such as society, children, family, education, lifestyle, etc.
It is organized on a day on which no other exams (i.e. Listening, Reading, and Writing) are held.

Students get 11-14 minutes total.

It includes three parts.
Part 1
4-5 minutes

Introduction and interview

Examiner first introduces himself/herself and asks questions about familiar topics.
Part 2
Part 3
4-5 minutes extended discourse

Examiner asks questions that are thematically linked to the topic in part 2 and the questions are more of abstract in nature.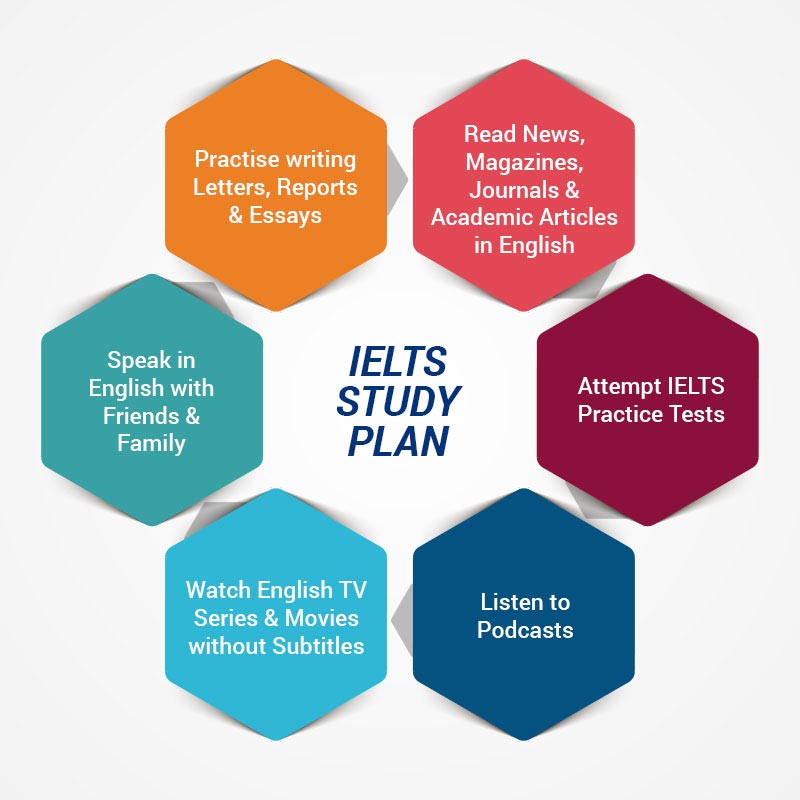 IBT IELTS and English Speaking Classes Barnala
What Is IELTS Exam?
IELTS, the International English Language Testing System, is premeditated to judge the language ability of applicants who need to study or work where English is used as the language of communication. IELTS is necessary for entry to university in the UK and other countries.
IELTS is accepted by universities and employers in many countries, such as Australia, Canada, Ireland, New Zealand, the UK, and the USA. It is also accepted by professional bodies, immigration authorities and other government agencies. Every year, more than 2.5 million candidates participate in this test.
Candidates, who intend appear for the IELTS exam, must register themselves. Registration can be done in any one of the following three methods i.e. Online, Courier and in Person.
Due to the accessibility of the internet, most of people choose Online Registration. For Online Registration, applicants should fill in their personal details without any error. One can register online seven days before the test. Payment can be made by using credit cards or debit cards.
Registration by Courier:-
Download the registration form and review it and attach a demand draft of test fee i.e Rs. 14000/- as applicable. Attach it to the form and courier it at the respective address.
At some places applicants can register by visiting at a local regional office of IELTS. The registration can be completed by submitting a demand draft of the fees in favor of the given authorities. One can opt between the Academic or General Training versions of the test.
IELTS test has four sections:
Listening
It comprises of four sections which is played on cassette tape. It is set in order of increasing difficulty. Each section is either a dialogue or a monologue. The test is played for the candidate only once, and the questions for each section are to be answered while listening, although time is given for students to verify their answers. This section has 40 questions that are to be answered within 30 minutes.
Speaking
This test consists of a one-to-one interview by a particularly trained examiner. The interview is recorded and has three different parts:
First part has an introduction and interview,

The second part is there where the candidate speaks for one or two minutes on a particular topic,

In the third part, a two-way discussion thematically linked to the individual long turn is there. This interview will last for not more than14 minutes.
Reading
This test lasts for 60 minutes where candidates are given an Academic Reading test, or a General Training Reading test. Both tests comprises of three sections. The questions are arranged in order of difficulty. There are about 40 questions asked in this test.
Writing
Different for Academic or General Training - 2 pieces of writing, 60 minutes
This test lasts for 60 minutes. Again, students take either an Academic Module, or a General Training Module. Students have to carry out two writing tasks, which need different styles of writing. There is no choice of question topics.
IELTS is a multi-level exam. It awards a score between 1 and 9 for each section. One can get half scores such as 6.5. Generally, Universities demand an IELTS score of 6 or 7. At times they might seek a minimum score in each of the 4 sections.
IELTS Exam Registration:
How to apply for the IELTS exam.
Procedure
Log on to www.ieltsidpindia.com

Then opt for the link "Register for IELTS"

Choose your test date and city ( it will show you the seat availability status)

Fill in the details of the on-line application form

Now pay the test fee by credit card

Then you will get instant seat booking and acknowledgment
Note: Courier the following documents to IDP head office and also bring the following along with you on the day of the test (speaking and listening, reading, writing test)
Photocopy of your Passport (first and last page), AND any observation pages or else you will NOT be allowed to sit the test.

Once you register for the exam you will see a confirmation on your computer screen (you must print and bring this on the day of the test). A copy of the confirmation will also be sent in hard copy or on the e-mail address provided when you completed the application form.
IELTS test dates are obtainable to a maximum of 4 times in a month with a total of 48 fixed test dates in one calendar year. In India the availability of IELTS dates may differ for the Academic and General Training module. Although the Academic version is available on all 48 dates, the General Training version is available on 24 dates yet one can choose according to his or her availability. Generally, the tests are held on Saturdays and Thursdays.
Kindly make a note that listening, reading, writing (LRW) tests will be held on the same day whereas Speaking tests will be conducted 7 days prior or may post the test. The time and date may vary according to the IELTS Centers at your city location.
IELTS Exam Preparation and English Spoken Classes in Barnala
Modified Training Programs – particularly tailored training module as per the prerequisite of the student on the basis of Mock test score.

Exclusive Method – The loom of this method is very easy and thus makes it simple for students of any level.

To learn through speaking and not cramming – Our aggressive team of instructors encourage students to speak correct English in the class which is the best way to improve their self-confidence.

Modified Class Room Training – Course module is tailored with Latest and updated course curriculum

Inclusive Study Material – Mock tests and subject-wise study material is provided to the students to assist them to prepare for the exam effectively.

Expecting good result: IBT has given successful results with a remarkable improvement every year.

Highly qualified Instructors – Our teachers are highly trained from time to time which results in the achievements of our students
Latest Syllabus Our students are successfully captivating the exam every week, we are able to follow the smallest of changes made in the exam. Customary feedback, Performance appraisal, and personalized awareness by the Faculty.
Official Score band of IELTS is read as below:
Scoring is between 0 (Minimum) and 9 (Maximum) with 0.5 band increment. Four scores are reported on the IELTS™:

Reading score reported on a 0-9 band scale, with 0.5 band increment

Listening score reported on a 0-9 band scale, with 0.5 band increment

Writing score reported on a 0-9 band scale, with 0.5 band increment

Speaking score reported on a 0-9 band scale, with 0.5 band increment
What is the passing mark for IELTS test?
Pass mark for IELTS is different for different college and universities depending upon their band requirements and one should check out with one's college or university to find out the bad which they require. In England and Australia accept a band score of 5.5 is accepted in most of the universities and colleges whereas the colleges in Canada need a band score of 6 or above.
How the ielts writing score is calculated?
When an IELTS examiner evaluates your essays, they will give you a band score for IELTS writing task 1 and a separate band score for IELTS writing task 2. In order to calculate the final IELTS writing band score, an IELTS superintendent will use a chart that is similar to the one shown below.
Is IELTS Writing Task 2 is more significant than Task 1
Writing task 2 is having more marks than task 1. In consequence, task 2 is double the marks of task 1.(The final band score is not the average of the two band scores.) In case a candidate obtain a band score of 9.0 in task 1, and nothing in task 2 (maybe they overlook to do task 2!), they will obtain a final band score of only 3.0. Nevertheless, if a contender gets a band score of 9.0 in task 2, and gets nothing in task 1, they will get a band score of 6.0.
IELTS IMPORTANT TOPICS & FAQS
How is IELTS scored?
IELTS results are reported on a nine-band scale. In addition to the score for overall language ability, IELTS provides a score, in the form of a profile, for each of the four skills (Listening, Reading, Writing, and Speaking). These scores are also reported on a nine-band scale. All scores are recorded on the Test Report Form along with details of the candidate's nationality, first language and date of birth. Each Overall Band Score corresponds to a descriptive statement which gives a summary of the English language ability of a candidate classified at that level. The nine bands and their descriptive statements are as follows:

| | |
| --- | --- |
| 9 Bands | The expert user has fully operational command over the language. He/She is accurate and fluent with complete understanding. |
| 8 Bands | Very good user has fully operational command over the language with only occasional unsystematic inaccuracies. Misunderstandings may occur in unfamiliar situations. He/She can handle complex detailed argumentation well. |
| 7 Bands | Good user has operational command over the language with occasional inaccuracies and misunderstandings in some situations. Generally, he/she handles complex language well and understands detailed reasoning. |
| 6 Bands | Competent users has, generally, effective command over the language despite some inaccuracies and misunderstandings. He/She can use and understand fairly complex language, particularly in familiar situations. |
| 5 Bands | Modest user has partial command over the language, coping with overall meaning in most situations, though is likely to make many mistakes. He/She is able to handle basic communication. |
| 4 Bands | Limited user is limited to familiar situations. He/She has frequent problems in understanding and expressing. He/She is not able to use complex language. |
| 3 Bands | Extremely limited user conveys and understands the general meaning in very familiar situations. |
| 2 Bands | Intermittent users can face no real communication except for the most basic information using isolated words or short formulae in familiar situations. He/She has great difficulty understanding spoken and written English. |
| 1 Band | Non-user essentially has no ability to use the language beyond using the words in isolation. |
| 0 Bands | Did not attempt the test — No assessable information. |
Most universities and colleges in the United Kingdom, Australia, New Zealand and Canada accept an IELTS Overall Band Score of 6.0 or 6.5 for entry to academic programs. IELTS scores are increasingly being recognized by universities in the USA.
IELTS Reading/Listening Bands Table
Reading Bands Table
Listening Bands Table
Academic
General Training
Band Scores
Academic/General
Band Scores

13 - 14

19 - 22

4.5

13 - 15

4.5

15 - 18

23 - 26

5.0

16 - 17

5.0

19 - 22

27 - 29

5.5

18 - 22

5.5

23 - 26

30 - 31

6.0

23 - 25

6.0

27 - 29

32 - 33

6.5

26 - 29

6.5

30 - 32

34 - 35

7.0

30 - 31

7.0

33 - 34

36

7.5

32 - 34

7.5

35 - 36

37-38

8.0

35 - 36

8.0

37 - 38

39

8.5

37 - 38

8.5

39 - 40

40

9.0

39 - 40

9.0
Why is IBT's best IELTS Institute in Barnala?
If you are planning to appear for the IELTS exam, then it's very important to find an institute that can provide the best practice material and experienced teachers. IBT has given outstanding results in the past several years. A great number of students have obtained more than 7 bands after taking classes from IBT. This is the reason IBT is the best IELTS coaching classes in Barnala.
IELTS is designed and developed by the experts after making extensive research before validating it. It is one of the most trusted tests of English Language. It is held four times a month on different dates at different test locations. One can opt according to one's convenience and availability. The examiners for IELTS are trained and monitored by IELTS makers regularly to maintain the standard of testing to match the world standards. IELTS offers a choice according to the purpose of your application i.e for study, work, or permanent migration. One never fails in IELTS as the results are on the basis of bands from 0 – 9, which are allotted to measure all levels of communication skills of the English language. Join no.1 IELTS institute in Barnala to score a 7+ band score.
Do you want to crack IELTS?
The English language has become the part and parcel of our lifestyle, be it the workplace, meeting people or studying abroad. IBT has a solution to meet this challenge by initiating various language ethics programs. We deliver our programs with efficiency and speed to give the right direction and at the right time. We are connecting with the young generation with creative ideas. IBT is the right destination to meet all requirements which are based on the English language, be it teaching English or taking an exam or studying abroad. We offer flexible IELTS programs to get their score in IELTS private or IELTS group lessons.
IBT is known for providing the best results in the IELTS exam since 2009. We have a team of experienced trainers working continuously to enhance the students' capabilities for achieving higher bands. We have a record of producing 7+ Bands in all four modules.
In India, the registration fee for the IELTS exam was INR 13,250 till March 31, 2020. For all tests administered up to March 31, 2021, the fee is INR 14,000.

IELTS is conducted by IDP & British Council. You can register and pay for IELTS through a range of payment options. For more information on registration process & payment options, please visit: https://www.britishcouncil.in/exam/ielts/registration
or https://www.ieltsidpindia.com/
What is the validity of the IELTS test?
The validity of the IELTS test is of 2 years from the day you took the IELTS test.
What is the minimum age requirement for the IELTS Test?
As per the norms and conditions, those who are under 16 are not eligible for the IELTS test.
What are the available IELTS test dates?
Four test dates are available every month. IDP & BC give 48 fixed dates in a year.
How can I book or register my IELTS test?
You can book your test either through the official sites of IDP/ BCD or your IELTS test center.
What if I need to postpone or cancel my IELTS test?
The candidate needs to inform five weeks before your test date.
What does IELTS mean?
IELTS means International English Language Testing System.
How many times can I take the IELTS test?
There is no such specification. You can take the IELTS test as many times as you want.
When will I receive my IELTS result?
You will receive your test result after 13 days of the test day.
What is the fee for the IELTS test?
IELTS test fee is Rs.14,000 for both academics and GT.
What is the difference between IELTS Academic and IELTS General?
Academic IELTS Academic is conducted for the students who want to pursue higher education; whereas, GT IELTS is conducted for the job or business purpose.
How is the IELTS test marked?
IELTS test is marked between 0 and 9 bands. Writing test is marked by a minimum of two examiners and sometimes even up to three or four examiners.
What if I lose my IELTS test report form?
The Candidate needs to contact the test center where he has booked his test. Otherwise, the candidate has to contact IDP or BCD Office.
How soon can I re-sit the test?
You need to take the test before13 days of the deadline. The deadline is decided by the IDP or BCD.
What if I feel my test result is wrong?
In this case, you can request for the re-evaluation of the IELTS test result.
Which countries accept IELTS score?
There are more than 140 countries that accept IELTS scores including the UK, Australia, Canada, New Zealand and the USA.
What can I take into the examination room?
You only need to bring your passport & stationery with you in the IELTS exam room.

How much IBT Barnala does charge for IELTS coaching?
The fee varies as per the course duration. For 1 Month the fee is Rs. 7700/- and for 2 months it is Rs. 11900/-.
What are the facilities available at IBT Barnala?
Smart classes, experienced teachers, latest study material, daily flashcards, grammar & vocab classes.
What is the duration of IELTS classes in IBT

Barnala

?
It's 4-8 hours every day from Monday to Friday. Mock tests are conducted every Saturday. Duration varies from 1 month - 3 months.

Where IBT Institute is located in Barnala?
Address: SCO 170, GRAIN MARKET, OLD SSP OFFICE, ROAD, Barnala, Punjab 148101 Call: 9417319920
Why IBT is a No.1 IELTS institute in Barnala?
IBT is known to produce excellent results in the IELTS exam. More than 80% of students at IBT are able to get 6.5+ bands in the IELTS. This is why IBT is the No.1 IELTS institute in Barnala.
When new IELTS batch is coming at IBT Barnala?
IBT Barnala starts a new batch every Monday and Thursday for different slots like 7-9 am,9-2 pm, 9-5 pm, and 4-6 pm.

What is the success rate of IBT in the IELTS Exam?
The success rate in IBT is more than 80% in both IELTS Academic and General Training exam.

Does IBT Barnala provide a demo class for IELTS?
Yes! IBT Barnala provides a free 1-day demo class for the IELTS exam.
Important IELTS Preparation Links