IBT Institute:- Best English Speaking Classes in Ludhiana
We pave the way for you to learn and speak proficient English and improve confidence in you.
A majority of institutes focus on superficial learning of English with exaggerated conventional methods of English Learning. But the learner cannot learn more than a few sentences and those too for some particular situations. IBT has introduced a very new and very powerful technique that promises a sure success to learn English. As British offsprings have been learning English without any formal teaching, it is the way that naturally imbibes the English language to the children. Our teaching methodology is a complete package of grammer+ sentence making+ pronunciation+ accent that's why IBT institute is chosen as the Best English speaking institute in Ludhiana.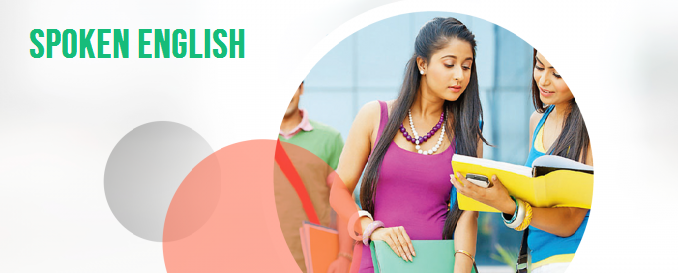 IBT Teaching Methodology
One to One interaction: Unlike other institutes, we at IBT ensures personal attention to each student to beat the grey part. It comes with a small batch size having 10-15 Students during a single batch. Our experienced trainers also specialize in communication, fluency & correctness.

What is English Speaking?
English has been proved as one of the easiest languaged used to express anything. It is also used to enhance communication and encourage questions by varying tone, pace, and volume. Persuading and Negotiating:- Arriving at an agreement that is agreeable to both sides: a win: win situation. Back up your points with logic. Show tact to those you disagree with. Making a speech in front of an audience:- interestingly presenting your message, structuring your presentation, using audio-visual aids effectively, and building a rapport with your audience.
Ask for help:- when you need it. Research suggests that asking for help with something (within reason) makes you more liked by the person you ask!
Expressing one's feelings and emotions
Whether you're living, working, traveling, or studying in an English-speaking country, it's important to know how to express your emotions to communicate your thoughts and feelings eloquently. As human beings, our moods can go up and down throughout the day, so by using some useful words and phrases it becomes easy to express.
This language has become the second language to be used in any corner of the world.having knowledge of this specific language help to communicate with people in professional as well as personal front.
English is the easiest language in the world to learn. You may think I'm crazy for saying this but allow me to explain. Unlike other languages, English has no cases, no gender, no word agreement, and arguably has a simple grammar system

IBT Ludhiana Spoken English Class Activities
Vocabulary Building

:

Every good mechanic features a toolbox filled with tools. Some tools are used more than others, but everyone features a specific purpose. In much an equivalent way, writers have a "toolbox." This "toolbox" is consistently growing and is crammed with items like grammar, punctuation, and capitalization rules; rhyme; rhythm; and vocabulary. even as specialized mechanics can pull out the proper tools to form a good engine even more powerful, good writers can pull out the right tools at the right time to make good writing even more powerful. One tool that can "power up" your writing is a strong vocabulary. Thus, IBT helps to fill your toolbox with rich vocabulary.

Hesitation Removal: Don't ever, EVER, hesitate to do something because you are too shy or think you could fail. Not many years away you will look back and be ready to give everything to get a second chance. So, we assist you to break the walls of hesitation and speak aloud your thoughts regardless of the count of your listeners.
Fluent Conversation: Fluency in a language means speaking easily, reasonably quickly, and without having to stop and pause a lot. Communication is the most important part of speaking and it is important to communicate your ideas as naturally as possible. For instance:
Pronunciation: Pronunciation is the most important and difficult part that non-native English speakers have to face when studying English. Improper pronunciation can lead to a negative impression, misunderstanding, and ineffective communication.
Debates: Students involved in Speech & Debate develop higher-level thinking skills through application, analysis, synthesis, evaluation, and creativity. They come to understand what they believe about the issues that confront them in our culture.
Public Speaking: Without communication skills, the ability to progress in the working world and in life, itself, would be nearly impossible. Public speaking is one of the most important and most dreaded forms of communication.
Newspaper Reading: Reading a newspaper is a good habit that can provide a great sense of educational value. ... Newspapers provide news about a country's economic situation, sports, games, entertainment, trade, and commerce. Reading a newspaper makes a good habit and it is already part of the modern life.
Extempore Skills: The key to extempore speaking is that the words spoken are chosen as we speak them, and what is delivered is a stream of consciousness that is fluent, erudite, and articulate while being unscripted. Effective extempore speaking always has the purpose of the presentation and the impact on the audience at its heart.


Why IBT For Spoken English in Ludhiana
With our wide range of courses, dedicated training programs, and industry-standard course delivery methodology for improving students' communication skills and personality development, Nexus is a name on which you can rely upon.
High-quality Teaching Aids
Appropriate learning environment
Supportive and friendly staff
Affordable fees structure
Regular workshops for handling language challenges
Small batch sizes
Regular evaluation and feedback

All reasons given above make IBT the No.1 Spoken English Coaching Classes in Ludhiana. Join IBT institute before its too late
Approach for English Speaking
Sentence formation:- Sentence formation/structure matters in English because of our use of modifiers( a modifier is a word or phrase that describes in a sentence). However, putting the modifier at the correct position only leads to accurate sentence formation.
Advanced structure formation:- This section focuses on the areas of usage which are often troublesome to students having poor command on this language. After having command on sentence formation, further attention is paid on refining those sentences by adding idioms, phrases, conjunctions & prepositions to make sentences complete and impressive.
Personality Development
In this modern world, there are lots of techniques to deal with the issues that we face in our personal and professional life. The most important of them are issues about our selves. Sometimes we understand that it is not any outer force that is creating the problem, but there is something not right in us and we are not getting the desired result of our labor. However, the problem can be solved as well. We need to develop ourselves and need to realize the importance of attending any good personality development course. We are familiar with the term "personality development" but very few of us know the meaning of it in its real term. What is personality development all about? We often wonder about this discussion.
What is Personality Development?
Personality development is the relatively enduring pattern of thoughts, feelings, and behaviors that distinguish individuals from one another.

Personality Development quintessentially means enhancing and grooming one's outer and inner self to bring about a positive change to your life. Each individual has a distinct persona that can be developed, polished, and refined. This process includes boosting one's confidence, improving communication and language speaking abilities, widening one's scope of knowledge, developing certain hobbies or skills, learning fine etiquettes and manners, adding style and grace to the way one looks, talks and walks and overall imbibing oneself with positivity, liveliness, and peace.

Personality development is nothing but a tool that helps you realize your capabilities and your strengths making you a stronger, happier, and cheerful person.
Why Do We Need Personality Development?
This is not something additional in our life, which can be ignored. It is the basic need to obtain success and happiness in life; be it personal or professional. You may be a great team manager or have higher educational qualifications or may know all the latest techniques of your field, but none of these can help you to achieve your desired goal unless you know how to be a sensible person in life. First of all, you need to develop your skills as a person, and then you can use any of your other professional talents to impress people.
Some Basic Tips for Personality Development:
Be yourself. Never try to copy anyone else. Be positive and confident about your personality.

Learn to communicate well, improve your English speaking skills.

Understand the difference between confidence and arrogance. To show your confidence you don't need to be rude to anyone.

Make a plan in your life and try to live life according to that.

Be a good listener, let others speak their thoughts, and then listen to them carefully in a discussion. Otherwise, you cannot make them speak while you are talking.

Be the owner of a clean mind, body, and attitude. The owner of a charming personality with a clean mind can win worse situations.

It is good to be work hard but it is better to work smart. Try to be productive and enjoy your work.

Be calculative about spending time and money, both are precious.

Be gentle and polite, but at the same time be firm while organizing something. Don't let anyone take advantage of your politeness. Be helpful to others.

And the most important, be honest in your personal and professional life.
I hope this discussion will help you to understand what is personality development and also help you to obtain sharpness in your personality.
English Speaking Course Objective
At the end of the course you will :
Frame grammatically correct sentences in English.

Fluently speak in English in any situation.

Express yourself in groups of people confidently.

Able to present your thoughts more effectively.

Participate at higher levels in Group Discussions and meetings.

Present yourself more confidently in personal interviews.

Speak in Neutral Accent and also pick-up UK/US Accent.

Communicate and express ideas/suggestions/analysis in Business English using the latest vocabulary and Corporate English.

Deliver effective presentations and enhance the quality of content in e-mails.

Candidate undergoes these stages in the elaborative and simplified teaching sessions and one can imbibe the language in a small dosage every day.



Important IELTS Preparation Links